You and your family live in perhaps the most beautiful area of the country. You want to come home from fishing on the Yakima River or enjoying an afternoon on the links at Apple Tree without seeing spiders and ants crawling through your home and gardens. This can ruin a perfect Yakima day!
Common Area Pests Don't Have a Chance
Yakima pest control services from Pointe Pest Control will let you enjoy a pest free home. At Pointe, we know that the most common area pests are ants, spiders, wasps, and rodents. We take pride in efficiently eliminating your home and yard of these invaders to provide peace of mind.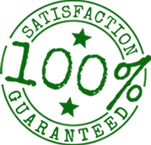 We have experienced and licensed technicians who will use environmentally friendly pest control solutions. Our technicians will perform a complete inspection of your home to determine the specific treatment for your home. We will provide a combination of exterior, interior, and aerial defense services.
Interior and exterior services will treat the places where insects can enter your home, as well as the locations where they may be hanging out in your home. Our aerial services remove hives and nesting areas for wasps and spiders. You will no longer worry about your family being dive bombed by wasps or dangling spiders.