We may not have the prestige of Couer D'Alene, but there is one thing about Post Falls that we can all love. We get to experience the breath-taking beauty of Northern Idaho without all the tourists. We can take advantage of all four seasons without dealing with the comings and goings of the rich and famous.
Unfortunately changes in weather drive invasive pests straight to your home. All they see is shelter and food.
In areas like Post Falls, where there is a constant change in climate, there is the potential for a very real insect and rodent problem. Every crack and crevice becomes their sanctuary from the climate change and once they are rooted they become very difficult to remove.
This is when you need a professional technician from Pointe Pest Control. It's best not to wait till your house has been invaded; we can help you decide on a preventive plan that takes care of our most pesky bugs. If the invasion has already started, you need to call Pointe Pest. We act quickly and professionally to remove these pests to your satisfction. Our professional, clean, highly trained technicians understand your dread when these creature start to appear and will answer all your questions so you feel comfortable with our treatment process.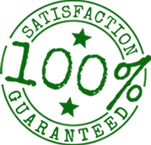 Don't wait for the weather to change. Call Pointe Pest Control today.