While your gliding down the Columbia River in your kayak or riding the waves on your wind surfer, what do you like to think about? Could it be that cold brew from White Bluff Brewing, or maybe a tasty treat from the Spudnut shop? That certainly hits the spot when you get off the river. What you don't want to think about is your home being infested by bugs, pests, and other insects.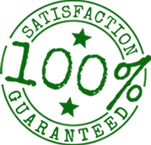 Pointe Pest Control can help you get back to what you like to do without worrying about invaders swarming your family home.
We Can Deal With Those Pests
In our area, we commonly see invasions of ants, wasps, rodents, spiders, and even bed bugs. At Pointe Pest Control, we will evict these trespassers from your home and yard. Our licensed technicians will visit your home for an on-site inspection to determine the best treatment for your home. We will then treat the interior and exterior of your home to get rid of those pests once and for all. We also provide specialized services for bed bugs, which are becoming increasingly common in our area. We can also employ our aerial defense service that eliminates wasps and spiders, including their webs and hives.